About your teacher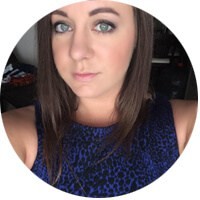 Who is the chick behind Wine & Mommy Time?
Her name is Libby, me!
I'm a sassy, no-nonsense chick, who will say it like it is. I have no problem with admitting my failures, but honestly, those failures have created so much growth and strength.
I'm also a millennial, and am not ashamed of that, however, I'm not easily offended, so there's that!
My goal is to inspire mom's, girls, whoever, to chase their dreams, and make them a reality. Don't let people who don't understand dull your sparkle. If you want to create a blog empire, no matter what the size, you are capable.
My blog, Wine & Mommy Time (WAMT) began technically when I was pregnant with our first son. At that time, after spending months on Pinterest, searching for answers to my soon to be, new motherhood, I got a bright idea.
Why don't I start a blog?
I have experiences, an opinion, and love to help other people... I also want to eventually be a girl boss of my own.
When WAMT began, it had a different name, no game plan, and it's owner had no sweet clue at what she was doing.
After much trial and error, birth of our son, a few hiatus', a name change, a few re-brands, some reality checks, and a cross country move, this little blog has certainly grown it's own little attitude. Frankly, it's taken a turn into a direction that I never thought it'd go! But never say never, right? I'll get into that later though, I promise.
No matter where you are in your journey, in life, or business, just know, it's not the end game you should be looking at. It's the opportunities to learn and grow along the way that really matter.
So, now that you know a bit about me, let's start on you!